Back to the future 2002
Great Scott! It's the Back to the Future font!
It may not be an exact match, but this one is pretty close to the font use the the Back to the Future movies from the 1980s.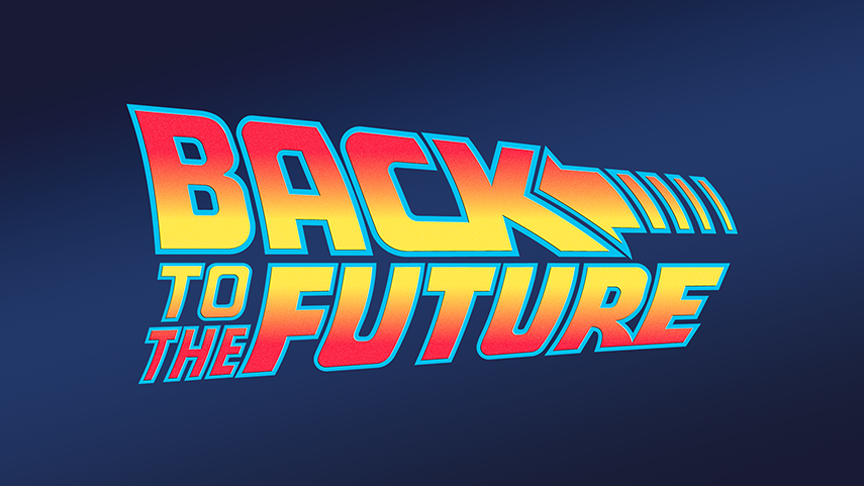 If you look at the logo, some of the letters lean to the right and some lean towards the left. In the font the uppercase letters lean left and the lowercase lean right.
Or, if this isn't the font you're looking for we've got more movie fonts.
Related Fonts