New York
New York is a beautifully crafted, timeless serif font that is the epitome of high fashion. This elegant font is a must-have for any designer's collection and is perfect for adding a touch of luxury and sophistication to your next design project. Whether you're working on a fashion magazine, a wedding invitation, or any other project that requires a classic and refined font, New York is an excellent choice.
Its elegant serifs and beautifully balanced character shapes give it a timeless and refined appearance, making it the perfect font for adding a touch of glamour and sophistication to your designs.
With its versatile design and sophisticated style, New York is a font that you can use again and again to add a touch of elegance to your projects.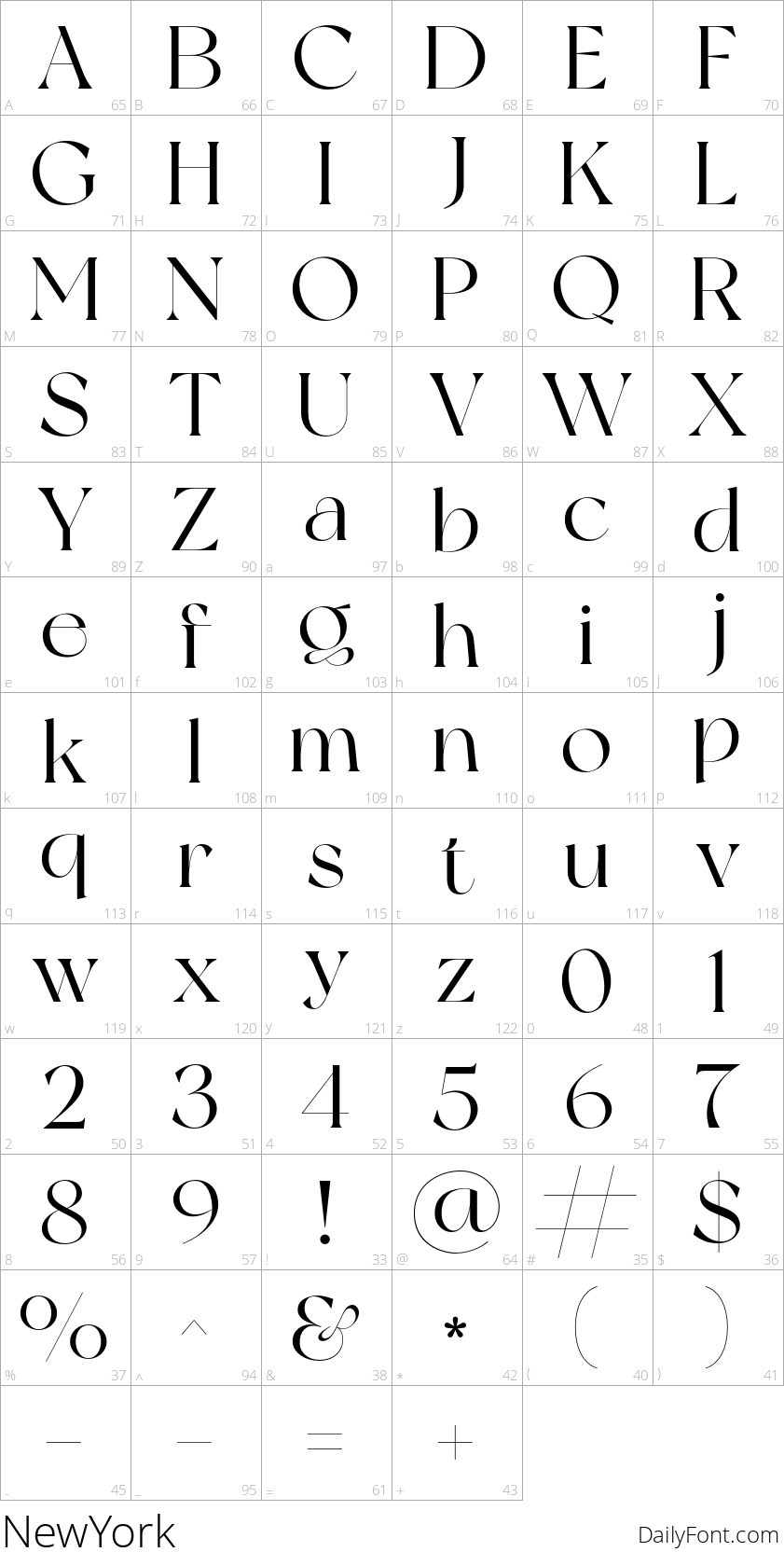 More fonts from Artem Nevsky